Fresh From Our Farm Store & Bakery
When visiting Greg's U-Pick Farm be sure to visit our Farm Store & Bakery for Farmer Greg's favorite locally sourced and homemade products including delicious homemade baked goods, our very own donuts, savory treats, locally sourced gourmet foods, farm raised meat, goats milk soaps, lavender gifts, honey, maple syrup, and more! Greg's is the perfect place to source a locally grown and created gift or something special for your own home.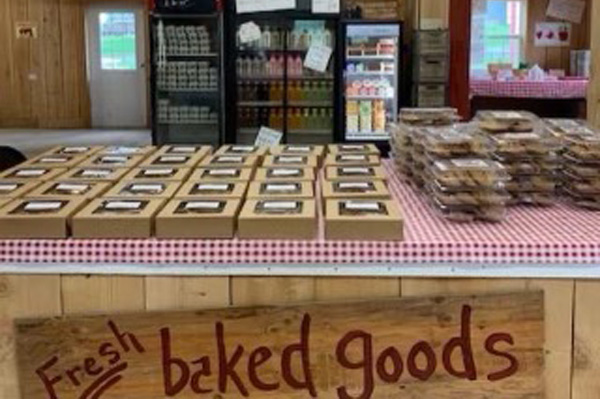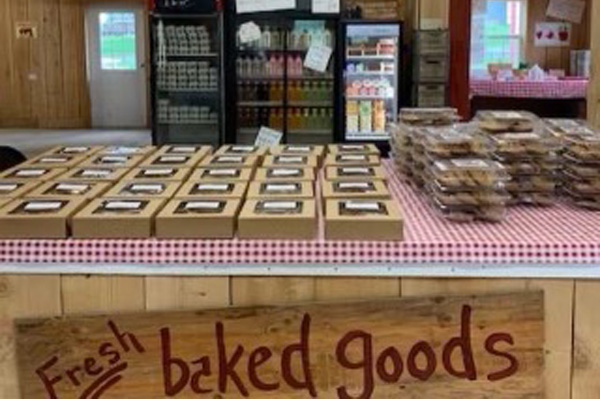 Made with the highest quality, farm fresh ingredients. Our bakers create delicious pies, cookies, muffins, donuts, biscuits and more to grace your families table, special occasion, or just because treat! Our customers cannot say enough good about our bakery products!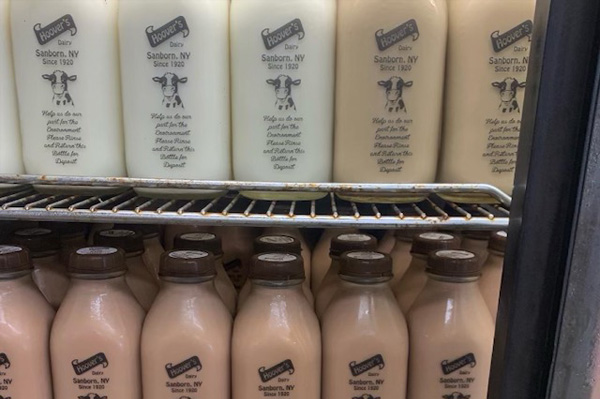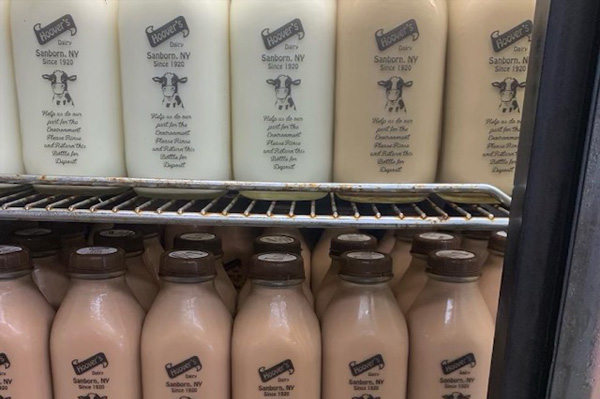 Locally Sourced Beverages
All season long we carry glass bottle beverages from Hoover's Dairy in Sanborn, New York. Bottled and delivered straight to the farm, enjoy their white milk and flavored milk offerings as well as their cold drinks; lemonade, orange drink, and tea. On occasion they will throw a new flavor our way for our customers to sample and enjoy!
We also enjoy the flavors of fall with locally sourced Sweet Apple Cider! This is Farmer Greg's very favorite! Pairs perfectly with our fresh donuts!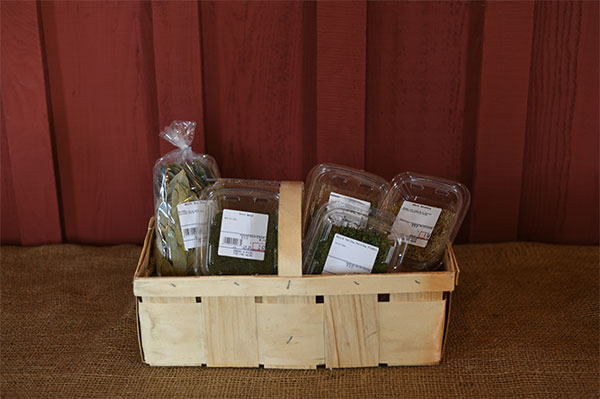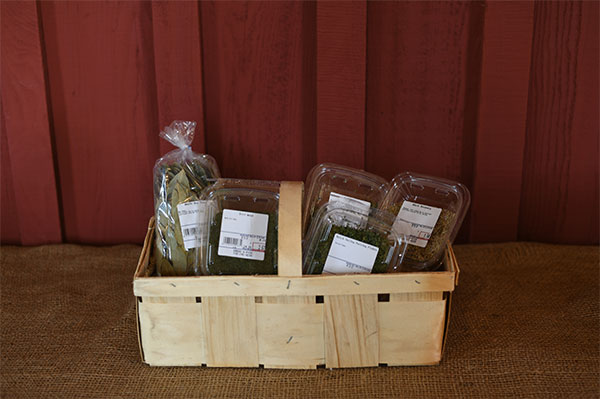 Snacks, pancake mixes, rubs and spices, dressings and dips fill the shelves of our Farm Store & Bakery. You never know what locally produced products we are going to have for you to sample. Stop by for a visit to see for yourself.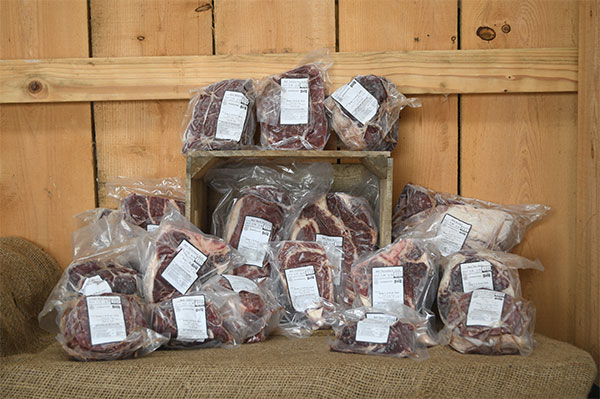 We are proud to produce the beef we retail in our meat case right here on the farm! Tender, juicy, and delicious cuts keep customers returning for more. We also offer pork by the cut, whole chickens, and locally sourced eggs produced by our friends in Genesee County.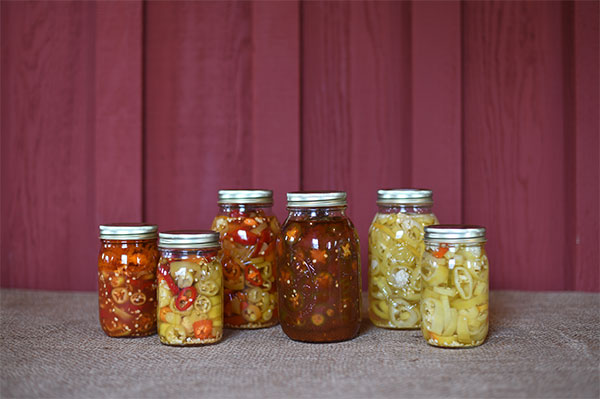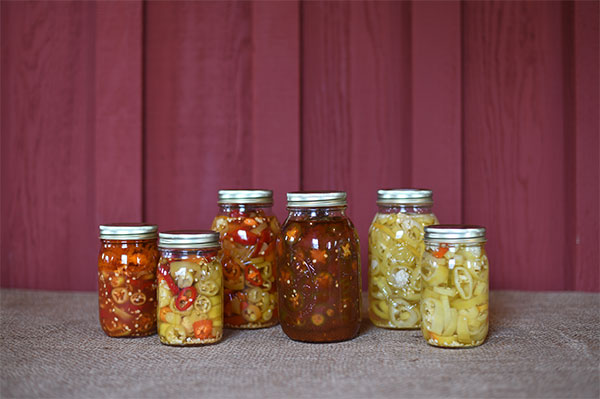 Our dear friend Malinda makes a wide array of delicious jams and fruit butters for our customers in her quaint Conawango Valley home, follow the flavors of summer with these homemade treats. Start with strawberry, blueberry, cherry, peach, and then pumpkin butter! Do you want to mix all of the berry flavors? Sample the Bumble Berry!
The Martin Valley produces delicious pickles in the Finger Lakes for our market! Use them on our fresh hamburger, a sandwich, or as a side. You won't regret trying all of their varieties!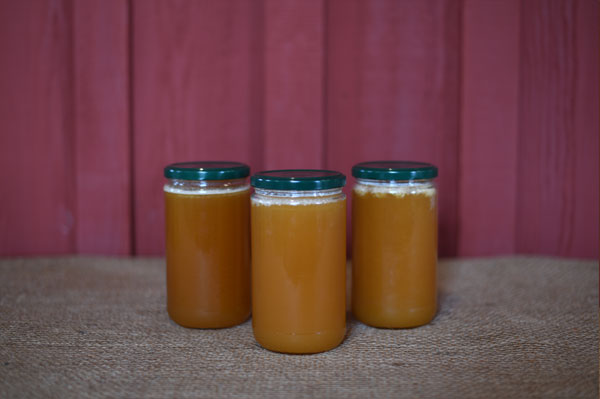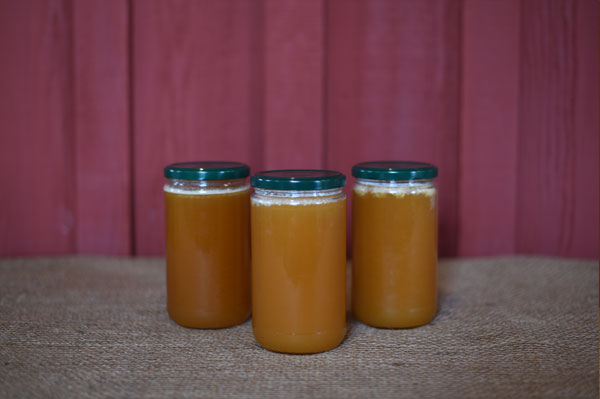 Clarence bees are proud to produce our homey! Stop by to stock up and take advantages of the many health benefits of locally produced honey.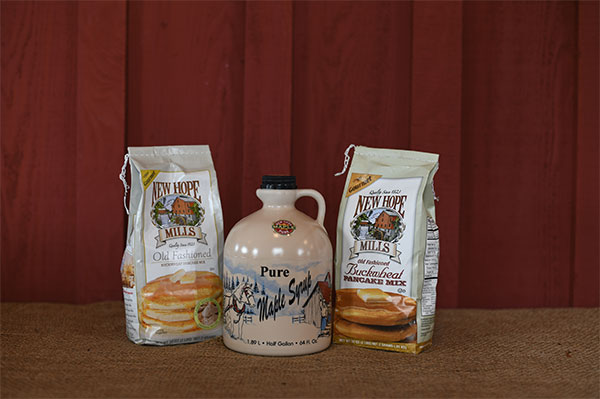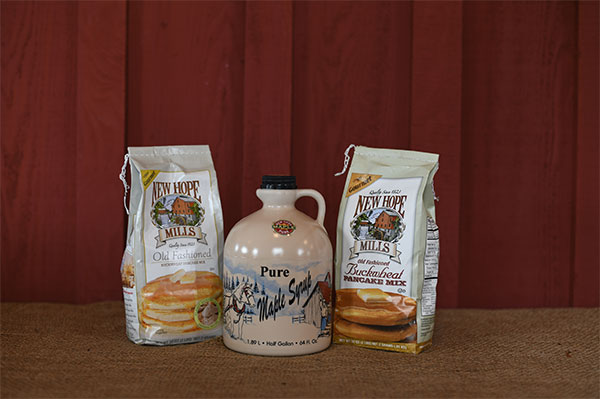 Wyoming County produced maple syrup and products are delicious when paired with our New Hope Mills Pancake Mix, Seasonal Vegetables, and Pork. Try our traditional syrup, barbecue sauce, hot sauce, maple mustard, maple nuts, and more!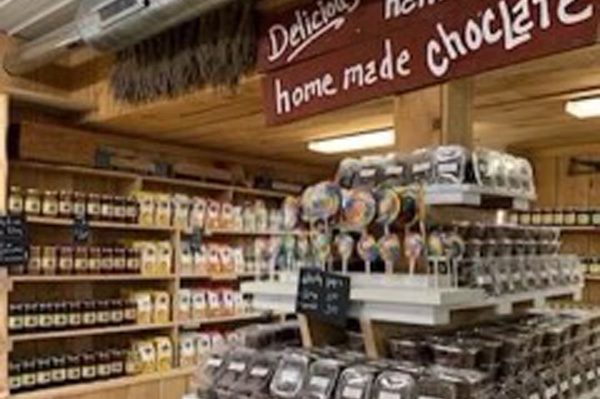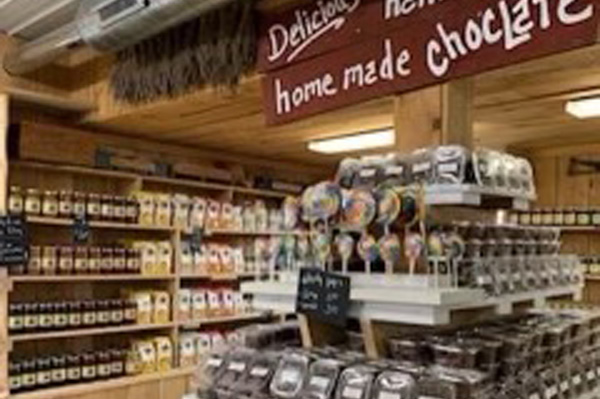 Do you have a sweet tooth? Greg's has you covered! Amish Made Chocolates prepared with the finest ingredients, gummi candy, traditional candy sticks and lollipops made our Farm Store and Bakery feel like the days of old, just like when we were kids!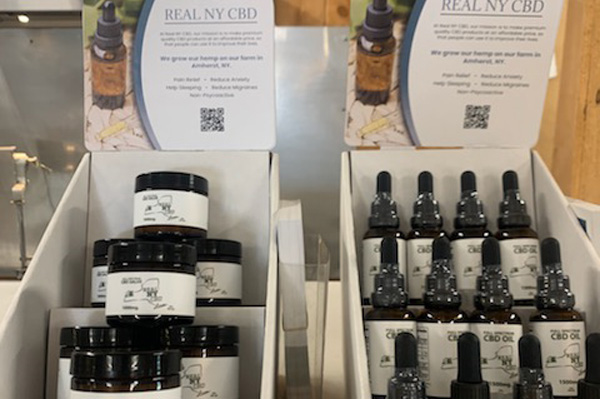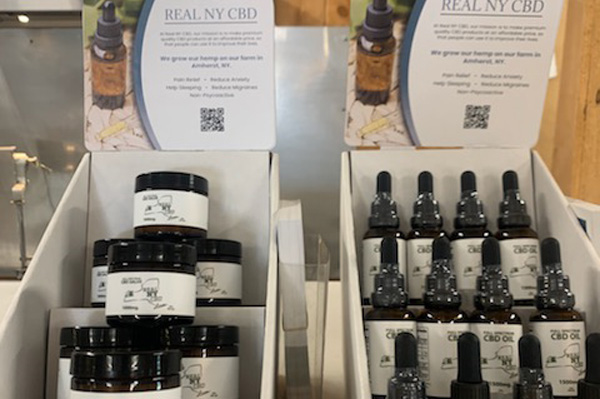 We carry Harper Hill Farms Goat Milk Soaps, produced right in Darien, New York as well as Hope Hill Lavender Products. Lotions, sprays, scrubs, bath salts, and soothing eye pillows and neck wraps are sure to bring relaxation.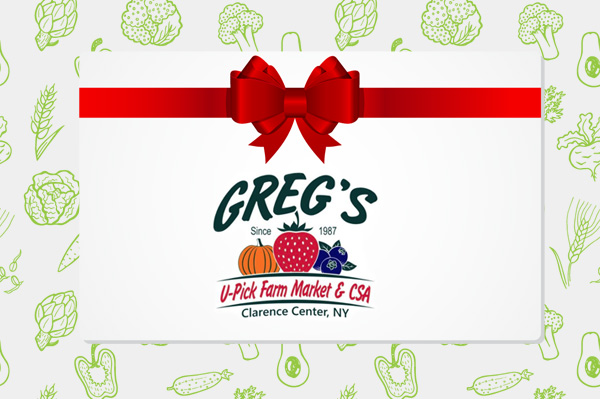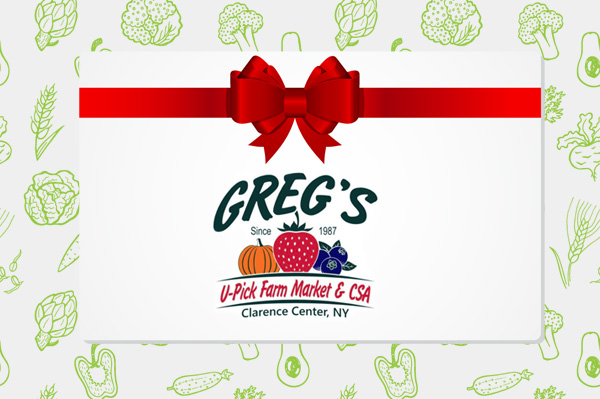 Gift Baskets & Gift Cards
Looking for the perfect gift? Choose Greg's! Have us put together a Farm Fresh Gift Basket for you or purchase a gift card for your recipient to use on the farm!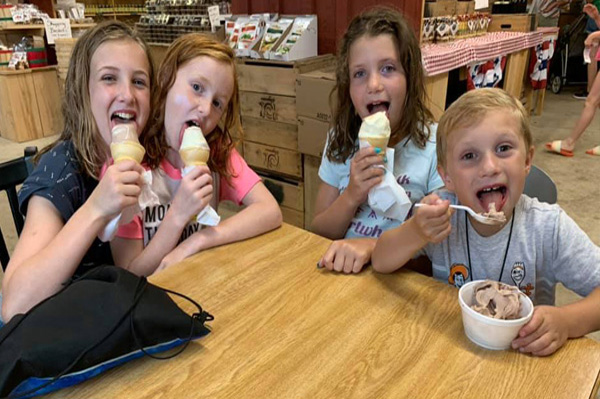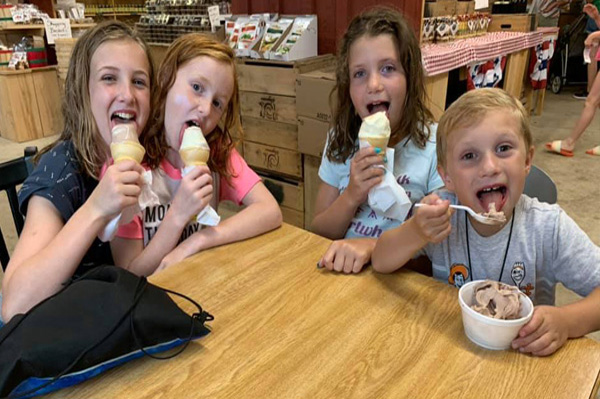 Visit us for Upstate Farm Soft Serve, produced by our Western New York Dairy Farmers. Enjoy a cone, seasonal fresh fruit sundae, or our famous apple cider float in the fall! Something delicious and refreshing for every season.