Thank You for a GREAT Blueberry Season!
Our blueberry picking is over for the 2022 season.  Thank you to all of the pickers who visited the farm this season!  We have a limited supply of pre-picked berries available for sale on the farm.  Stock up to freeze, snack on, and enjoy! 
We are now picking Harvest Bounty Baskets on the farm!  Join us to pick peppers, eggplant, tomatoes, and u-dig potatoes!  Fill a basket for just $16.00 or pick by the pound for $4.00 a pound.
FARM HOURS: 
Monday: CLOSED
Tuesday- Saturday: 9:00 A.M. – 5:00 P.M. 
Sunday: 9:00 A.M. – 3:00 P.M. 
Last Entry Into The U-Pick Field is 4:00 P.M. 
 When making plans to visit …
– Cash or Check Payments ONLY.
– Purchase your Season Pickin' Pass OR grab a day pass on the farm.
– Bring your own containers!  Bowls, buckets, baskets, bags, ect. are all excellent to pick into.
– We will have quart containers available for sale (.25 Cents Each) if you do not bring your own containers. 
– You purchase what you pick!  Remember this when filling your containers. 
– The fields are covered in netting to protect the crop, please remember to bring hats, sunblock, and water because it can be hot under the netting in the open field. 
– Please respect the farm and the beautiful berries during your visit.  Pick what you will use and enjoy! 
  – For the most current information on picking conditions visit our Facebook Page, Instagram Page, or call the Farm Phone at (716) 741-4239 for updates!  Always check before making plans to visit!
 Friendly Picking Season Reminders:
– All pickers over the age of 2 and under 60, need a Pickin' Pass to enter the fields.  Purchase a Season Pickin' Pass' (Just $12) online OR a day pass on the farm (Just $3).  All pickers in a group must have a pass.
-Bring a container to pick into or purchase a container on the farm, planning to cut what we are cutting?  Bring some scissors along too! 
– You pay for what you pick, a reminder to look for pickings you will enjoy and use. 
– The Farm is CASH OR CHECK payment only, we do have an ATM on site.
– No pet visitors, thank you!
– Remember that Greg's U-Pick Farm is a working farm!  During your visit wear appropriate footwear for the picking patch and watch for hazards of the farm including ruts from tillage, irrigation equipment, weeds, farm tools, tractors, ect. We want to keep all of our guests safe, healthy, and happy!
For the Berry Best Pickin', Pick Greg's!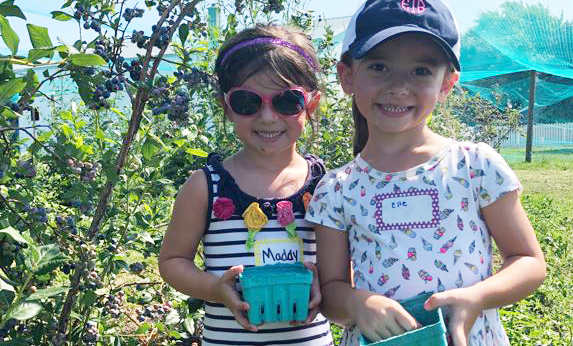 Plan Ahead! Mark your calendars for summer fun this picking season! Check out or NEW SEASON PASS! Purchase ahead, save time at the wagon, and pick strawberries, blueberries, flowers, and MORE! Special savings on "BACK 40" passes for Season Pass holders too!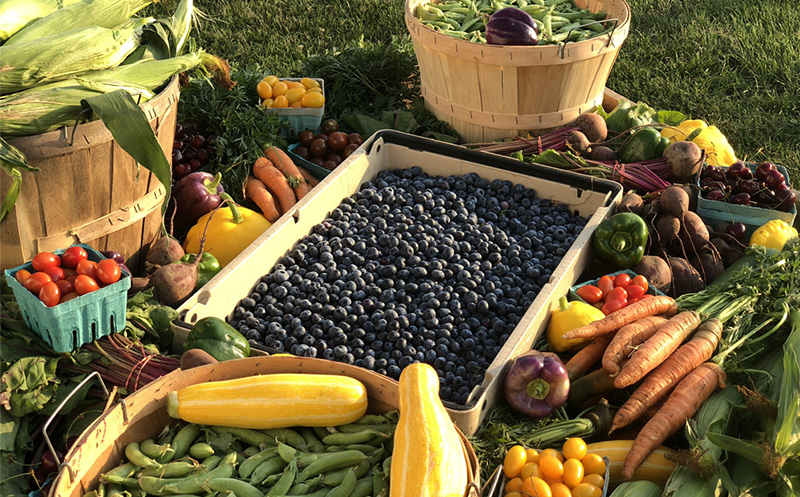 Our CSA program kicks off around Memorial Day and runs weekly through Christmas allowing families access to the freshest produce for up to 30 weeks a year. Our CSA program also includes member only events, produce purchase discounts, special u-pick opportunities, and weekly flower and herb field access.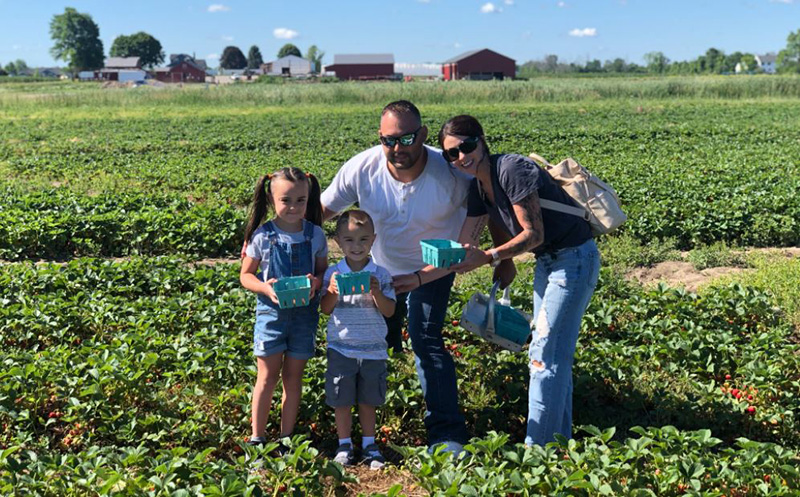 Join us in our u-pick fields! We kick off the season with strawberry picking in June followed by blueberries and raspberries in July and August. Experience fresh vegetable and flower picking throughout the season and enjoy fall on the farm through our u-pick pumpkin patch!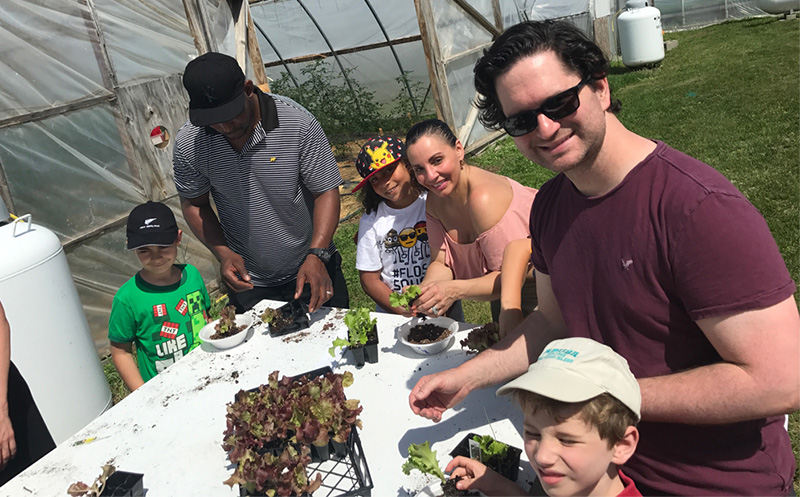 Gain knowledge on agriculture and our farm by experiencing our educational opportunities! Try a workshop or bring a group. We offer experiences for all ages and group sizes! We believe that everyone should see and know where their food comes from! Plant with us in the Spring, experience harvest throughout the summer, and focus on Fall on the Farm in September and October.
We would love to see your photo memories from your visit! Photos may be used in marketing materials for Greg's U-Pick Farm once submitted, winners will be selected following Halloween!