THE WEEKEND OF JUNE 24TH 
Visit us for a wide selection of pre-picked berries, baked goods, local products, farm raised meats, and first of the season produce!   
  Our u-pick fields are CLOSED for the weekend, picking has slowed so check back for updates on when the fields will re-open.  Don't let this scare you away!  We will still have already picked berries for sale in the Farm Store & Bakery perfect for snacking, jam, freezing, and more! 
While grabbing your berries, visit our animal barn AND grab some fresh BUTTERMILK BISICUTS, Donuts, a fresh made fruit pie, or an "Almost Famous Crumbler," made with our homegrown berries.
We have zucchini and summer squash, early summer tomatoes, edible pod peas, lettuce, kale, radishes, and other delicious vegetables to enjoy! 
We also have all of your summer grilling needs!  Stop out to see us to celebrate summer! 
Strawberry Season may be short but it sure is sweet!  Run don't walk and come enjoy the berries! 
Friendly Strawberry Season Reminders: 
– All pickers over the age of 2 and under 60, need a Pickin' Pass to enter the fields.  Purchase a Season Pickin' Pass' (Just $12) online OR a day pass on the farm (Just $3).  All pickers in a group must have a pass.  
-We ONLY pick into quart containers at Greg's.  Quart containers are available for purchase, just .25 cents OR you can use your own! 
– You pay for what you pick, a reminder to look for juicy, ripe, delicious berries that you know you will enjoy! 
– The Farm is CASH OR CHECK payment only, we do have an ATM on site. 
– No pet visitors, thank you!  
– Remember that Greg's U-Pick Farm is a working farm!  During your visit wear appropriate footwear for the picking patch and watch for hazards of the farm including ruts from tillage, irrigation equipment, weeds, farm tools, tractors, ect. We want to keep all of our guests safe, healthy, and happy!
2022 Strawberry Pricing
U-Pick Strawberry Pricing
Our U-Pick Fields Are Subject to Close Depending on Weather and Picking Conditions. 
Purchase a Pickin' Pass and Get Ready to Pick! 
 $6.50 / Quart 
$5.50 / Quart When You Pick 8 or More
$44 / Flat 
Pick THREE FLATS or MORE for $5 / Quart 
Pre-Picked Strawberry Pricing
Visit us in The Farm Store & Bakery 
$8 / Quart
4 Quarts for $28

Full Flat $54
For the Berry Best Pickin', Pick Greg's!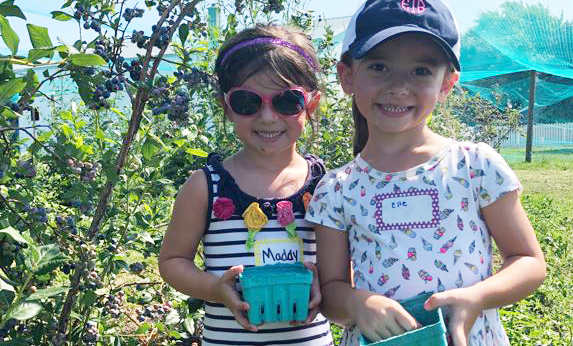 Plan Ahead! Mark your calendars for summer fun this picking season! Check out or NEW SEASON PASS! Purchase ahead, save time at the wagon, and pick strawberries, blueberries, flowers, and MORE! Special savings on "BACK 40" passes for Season Pass holders too!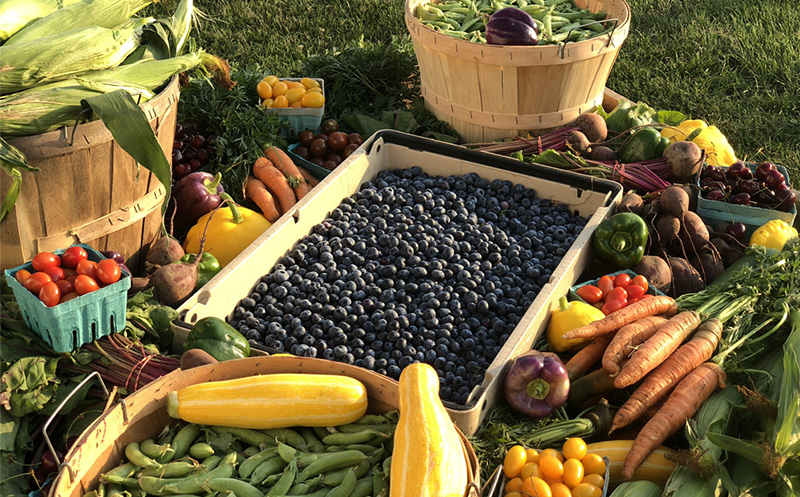 Our CSA program kicks off around Memorial Day and runs weekly through Christmas allowing families access to the freshest produce for up to 30 weeks a year. Our CSA program also includes member only events, produce purchase discounts, special u-pick opportunities, and weekly flower and herb field access.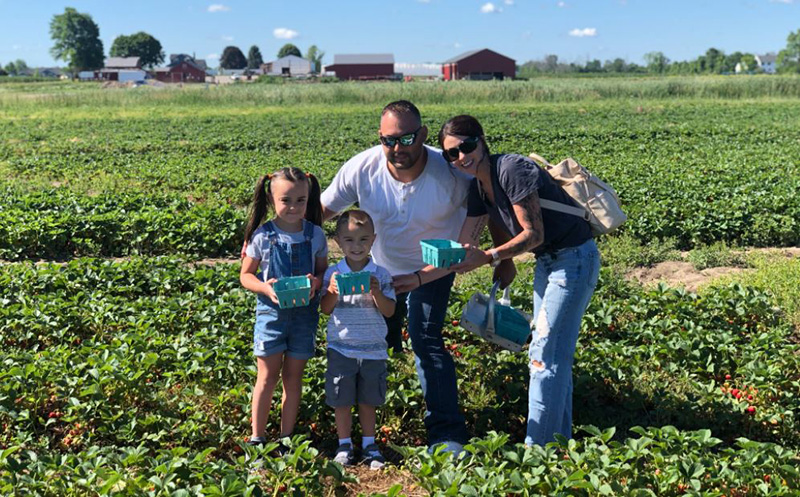 Join us in our u-pick fields! We kick off the season with strawberry picking in June followed by blueberries and raspberries in July and August. Experience fresh vegetable and flower picking throughout the season and enjoy fall on the farm through our u-pick pumpkin patch!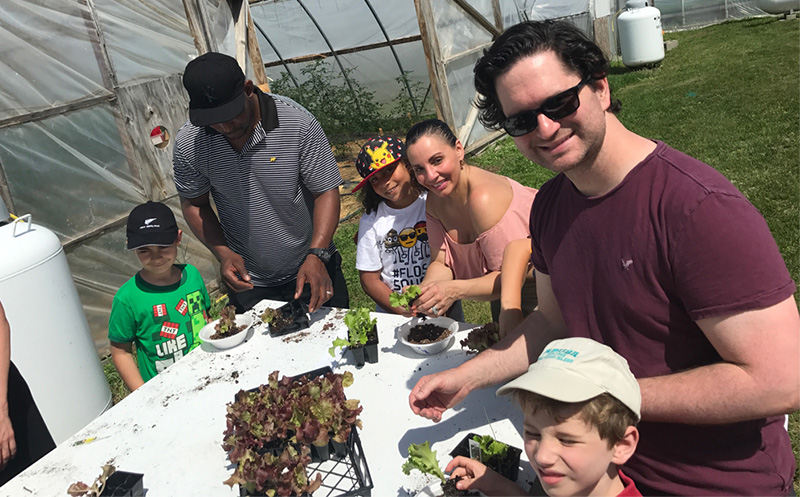 Gain knowledge on agriculture and our farm by experiencing our educational opportunities! Try a workshop or bring a group. We offer experiences for all ages and group sizes! We believe that everyone should see and know where their food comes from! Plant with us in the Spring, experience harvest throughout the summer, and focus on Fall on the Farm in September and October.
We would love to see your photo memories from your visit! Photos may be used in marketing materials for Greg's U-Pick Farm once submitted, winners will be selected following Halloween!