Community Supported Agriculture
Frequently Asked Questions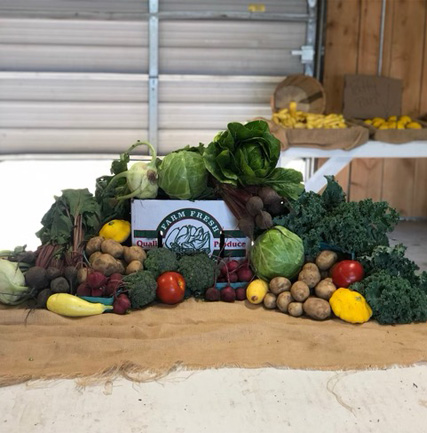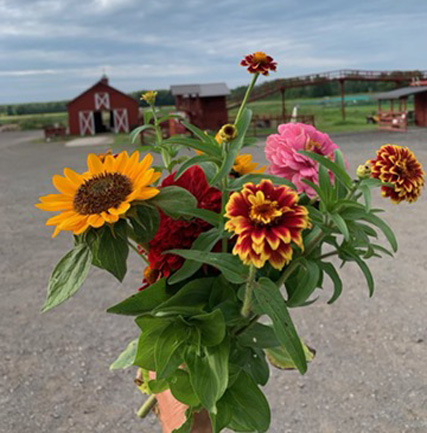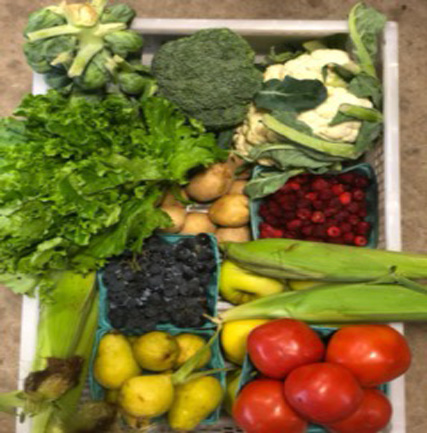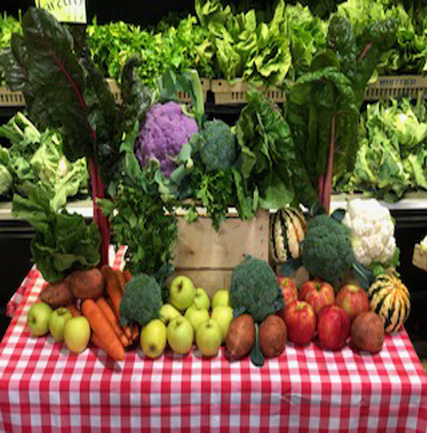 What is a CSA?
CSA stands for Community Supported Agriculture. It is a membership that allows members to have direct access to high quality, fresh, healthy produce grown right from their local farmer.
How does a CSA work?
Members purchase a share of the farms harvest early in the year, before the growing season begins, and make a commitment to their farmer. During the growing season members receive a weekly pick up of the farms harvest.
Why Choose a CSA?
By joining a CSA, members are choosing to have a say in where their food comes from. CSA is a direct relationship between consumer and farmer. Therefore, you are choosing to eat healthy, eat local, and to know your farmer.
Are we an organic farm?
We are not an organic farm. We take a biological approach to farming, combining many organic practices along with conventional agriculture. This allows us to produce healthy soil and healthy plants which in return produce healthy fruits and vegetables for you to enjoy. By following this approach, we are able to produce crops and animals that have superior flavor and nutrition. We farm in a sustainable way by using many organic practices in our day to day operation. We might not be an organic farm but it is a huge part of how we grow. We work hard to bring you quality produce. Produce that tastes good and produce that's good for you.
How many people does a share feed?
That question depends largely on what kind of vegetable eaters are in your household. Typically, we say that a half share will feed 3-5 people and a full share is for larger families. The "Veg 10" program is a NEW ten week program during the heart of the growing season designed for individuals and couples who want to be involved in the CSA movement, but do not want or need the additional benefits of our membership program or the volume the half and full share options offer.
Will I have an idea what is coming in the next weeks share?
Absolutely! All members will receive a weekly newsletter the weekend prior to the upcoming share. We try to send this newsletter on Saturday evenings or as soon as we know what the share will contain, to give members time to plan their meals and their grocery lists for the week.
Each newsletter, will contain a list of fruit share and vegetable share items to expect during the pick-up for the week, u-pick and u-cut opportunities, tips and tricks, as well as family and member favorite recipes. Farm and member updates keep members updated on current opportunities and make the e-mail a great member resource.
How does the u pick garden work?
Available to our Summer Vegetable Share Members, Full and Half Shares. In the Produce Market, there is a u-pick chalkboard with allocation and availability for the week, this will also be indicated in the newsletter. For other share members and customers, u-pick pricing will be available. The garden is generally not available in spring and fall shares due to the seasonality of it.
What if there are vegetables I do not like in my share?
We guarantee that there will be some items in your share that you may not enjoy … no one likes everything! Part of the fun in joining a CSA is trying new produce and new ways to prepare items so that they are more appealing to you and your family. This is what makes a CSA a memorable and rewarding experience.
Take advantage of the opportunity to select and try unique produce that you would not otherwise try. Kohlrabi, mustard greens, Muzuna, Romanesco Broccoli, leeks, and more! When prepared in your home with a little inspiration, some members have found them to be their new favorites!
In the event that you try an item and do not enjoy it, we offer a substitution board for our Half and Full Vegetable Shares. During our Spring, Fall, and "Veg 10," shares there is not a substitution board but if produce will go to waste because you cannot substitute out, let us know and we can accommodate when possible.
What if the cost seems to be too much for my family?
Joining a CSA is a good way to be involved in your local community and challenge yourself to eat smarter and healthier. In offering our multiple share program options, we hope to make eating healthy, locally, and seasonally affordable and accessible to all. If the cost seems overwhelming, please contact us to set up a payment plan, we are happy to work with you! Just ask! Email [email protected] to help us find ways for you to let us be your farmers!
How do I pick up my share?
Each week when you visit the farm you will visit pick up building designated for the season, sign in, and find the CSA chalkboard. The chalkboard will outline the items in the weekly share and your allocation of the items based on your share size. Throughout the pick-up you will find CSA signs to guide you through the pick-up. At Greg's U-Pick Farm, our program is a "free choice" program allowing you to select the items from the harvest that appeals to you!
What to do if I can't make a pick up?
Life is busy, we understand! If you are unable to make a pick up we encourage you to send a family member, neighbor, friend, coworker or somebody that you would want to enjoy your share with.
Switching to another CSA pick up day is also an option, we ask that our members contact us before making the switch.
If these options do not work for you, we can donate your share to a community partner, we are currently working with St. Paul's Church in Eggertsville. Send an email to [email protected] to let us know if this is an option.
The sooner you can notify us of your change, the better so that we can harvest, donate, and allocate appropriately.