Summer Harvest Fest
August 5th & 6th
10:00 A.M. – 4:00 P.M.
Join us for a fun filled weekend on the farm featuring all things summer! Come pick with us and have some fun in the sun!  
Local Vendors & Artisans
Food Trucks & Catered Lunch
Homegrown Baked Goods
Exclusive Ice Cream Treats
Contests and Activities for the Kids
Admission is complimentary! Come pick with us, have fun with us, and celebrate our rich history plating, raising, and picking blueberries!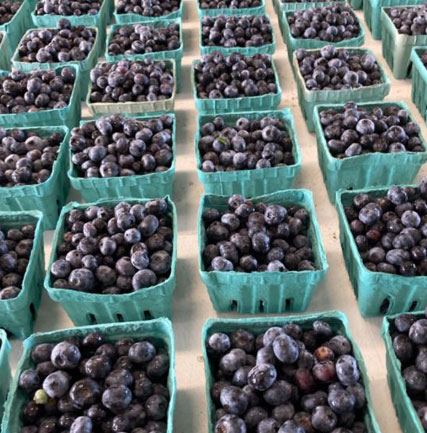 Watermelon Fest
September 3rd and 4th
10:00 A.M. – 4:00 P.M.
There is nothing better than the heat of summer in Western New York! Enjoy and celebrate our delicious homegrown watermelons during WATERMELON FEST! Preview our "Back 40," and enjoy some admission exclusive attractions including:
Kids Activity Barn
Hayride to the Watermelon Patch
U-Pick Watermelon
Family Fun Activities in the "Back 40"
Watermelon Contests
Watermelon Snacks
Included Without Admission
Animal Barn
Watermelons for Sale in the Produce Barn
Watermelon Treats in the Bakery
Catered Meal & Food Trucks
Receive $3 off of your admission with the purchase of a Greg's Season Pickin Pass!